March 2023 Newsletter
March 20, 2023
Greetings from the PSIA office. I hope you had a wonderful Spring Break. Here's the latest information from PSIA.
Last District Meets Run This Week
The final octet of districts occur this Friday and Saturday. Good luck to all competitors in these competitions. This is the release weekend for District materials. All contestants who are competing during these District meets may take their materials with them from verification. For District meets that ran before this week, your Meet Director will be sending your testing materials to you early next week.
If you have some well-qualified personnel who can serve in speech judging, ready writing judging, and general contest direction positions, please send me their names ASAP. I will be working on personnel assignments during these next few weeks so that we can open up Personnel Registration to get all the positions filled.

State T-shirts are IN! You can get your shirts with three different options: (1) order online and pick up at the State Meet, (2) order online and have them shipped to you, or (3) buy them at the State Meet. T-shirts are $12.00 each and are available in a variety of sizes from Child Medium to Adult XXL.

The Winner's Packet is posted on the PSIA homepage. This file contains information on the schedule at State as well as information about Fort Worth and nearby hotels. Be sure to book your hotels early, especially for the "A" State Meet, since that weekend is also MayFest.

You may pay your State entry fees via check or credit card. The invoice can be found in your PSIA Members Plus account.

I have received several emails asking for the Spelling words for State. The Spelling words for State are the same ones used for District. The Spelling test is also in the same format as it is for District.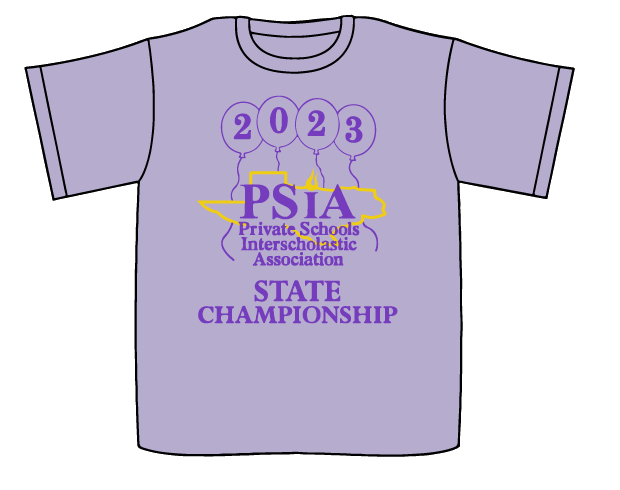 My current projections indicate we will need several more districts to run throughout the state. If your school would like to host a district in 2024, please let me know. Districts may run in 2024 from February 16 to March 23. Running a district is a challenging, but rewarding experience. It serves as a strong fundraiser for your school. Schools have been known to use the money earned from hosting a district to defray costs of their 8th graders Capitol trip to Washington, D.C. and to purchase equipment for their campus. Additionally, you receive the bonus perks of (1) picking the date for your district to suit your school's calendar, (2) automatic placement in your own district, (3) no travel costs, and (4) no district fees.
Congratulations!
Calvary Episcopal Preparatory, Richmond, took First Place during the 2023 State One-Act Play contest, held in Tyler on March 7. Congratulations to this great group for their production of "Lafayette No. 1."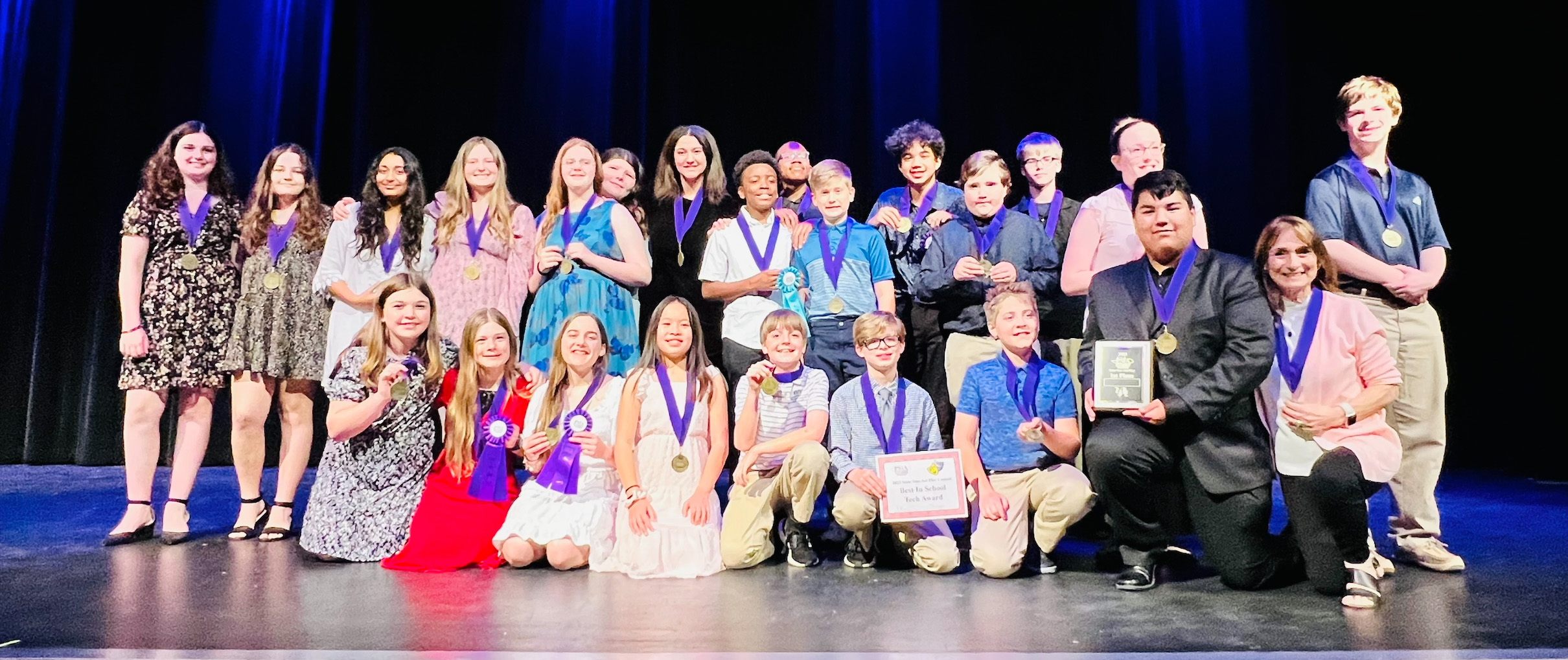 Calendar
March 25th -- Last Day for District Meets
April 3rd -- [Tentative] -- State Meet Personnel Opens
April 25th -- 7pm -- Zoom Meeting with State Contest Directors -- Preferred [Contest Directors not attending are required to attend in-person training at 7:50am on State Meet Saturday]
April 29th -- "AA" State Meet
May 6th -- "A" State Meet
May 10th -- 4pm -- Scholarship Application Deadline -- Application information can be found in your Members Plus account