PSIA was born out of multiple requests from parents of private and home-schooled students while the organization's founder served as Director of Academic Development for the University Interscholastic League (UIL) in Austin. The overarching goal of academic competition, however, remains similar to that established by both the UIL and the PSIA charter members--the improvement of schools and individuals through the pursuit of excellence in academic competition.
Private Schools Interscholastic Association, Inc. (PSIA) was formed in August, 1997, in Austin, Texas, by Patricia Wisdom and Bruce Walters. In October, 1997, the organization received official corporation status. In January, 1998, the Internal Revenue Service granted non-profit corporation standing to the organization, and 31 Texas private schools joined together to create a Central zone for competition.
The first PSIA competition was held at Baylor University in Waco on the last weekend of April, 1998. In 1999, the PSIA State Advisory Board, made up of 10 private school administrators and lead teachers from across the state, was established. A North and South Zone was established. St. Michael in Weimar was the State Champion for these first two years of competition.
By 2000, PSIA had grown to 150+ schools, and schools were divided into "A" and "AA." Two State tournaments were held at Southern Methodist University in Dallas for "AA" and Texas Christian University in Fort Worth for "A." In 2001, TCU became the dedicated host university of PSIA State.
Administered by thousands of volunteers, PSIA now provides an extracurricular academic program for private, parochial, charter, and home-school students in grades 1-8. The curricula includes 20 skill categories, producing 62 grade-level appropriate contests: Art, Calculator Applications, Creative Writing, Dictionary Skills, Impromptu Speaking, Information Skills, Listening Skills, Maps, Graphs & Charts, Mathematics, Modern Oratory, Music Memory, Number Sense, One-Act Play, On-Site Drawing, Poetry/Prose Interpretation, Ready Writing, Science, Spelling, Storytelling, and Vocabulary.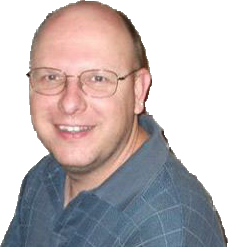 Now in its 26th year, interest in an extracurricular academic program for private and charter elementary and middle school students remains strong, and the addition of Executive Director, Douglas Ray, Jr., will ensure the program's flourishing continuance. Doug has served as a test writer for PSIA since its inception and brings a wealth of technological knowledge to enhance all areas of PSIA.
Research confirms that providing extracurricular educational opportunities produces student incentive and higher academic achievement. For example, middle schools that participated in UIL academic activities for a minimum of two years were found to score significantly higher on the state-mandated Texas Assessment of Academic Skills (TAAS) tests (Walters, 1998, dissertation: A Study of Relationships between University Interscholastic League Participation and Selected School Characteristics. Denton, Texas. The University of North Texas Press).
PSIA is pleased to offer this most comprehensive extracurricular academic program in the nation to all private, parochial, charter and grade 1-8 home schools in Texas. We believe that participation makes a lifelong difference for many of these students.